---
Tech-Ready Building Management—How to Avoid Wiring Closet Capacity Fill
The Secret Cost of Unmanaged Infrastructure
---
Having a commercial building's riser system filled to capacity with old telecom cables is a costly and frustrating experience for both building management and tenants. Drilling new core holes in wiring closets to support growing tenant tech and connectivity needs can be avoided.
CEO of Concert Technologies and Tech-Ready innovator Dennis Mazaris and his daughter Jeanna visualize the real problem with unmanaged building cabling infrastructure and the tangible benefits of having a Tech Ready Building service provider to manage all the ICT infrastructure tenants depend on. This excerpt is part of his Tech Ready Buildings presentation at the BICSI Winter Conference 2020. Building riser systems, a column of wiring closets through which Internet and telecom cabling passes to deliver service to tenants, easily become congested with old cables and ICT technology.
Keeping those cabling pathways neat and properly firestopped are low on the priority list of the many one-time installers of cabling infrastructure in the building's wiring closets and common areas. Having no dedicated and professional resources in place to manage the expanding cable mass puts critical ICT infrastructure at risk.
Enter Tech Ready Buildings: The Next Big Step for Commercial Real Estate Tech Ready Buildings are ordinary buildings with a powerful advantage: a dedicated, professional partner to manage the building's ICT infrastructure and the vendors installing that infrastructure–all documented and executed with greater efficiency, timeliness, cost-effectiveness and adherence to codes and standards. CRE properties become Tech Ready simply by selecting a Tech Ready service provider.
Contact Us Today
Find Out How We Can Make Your Building A Tech-Ready Building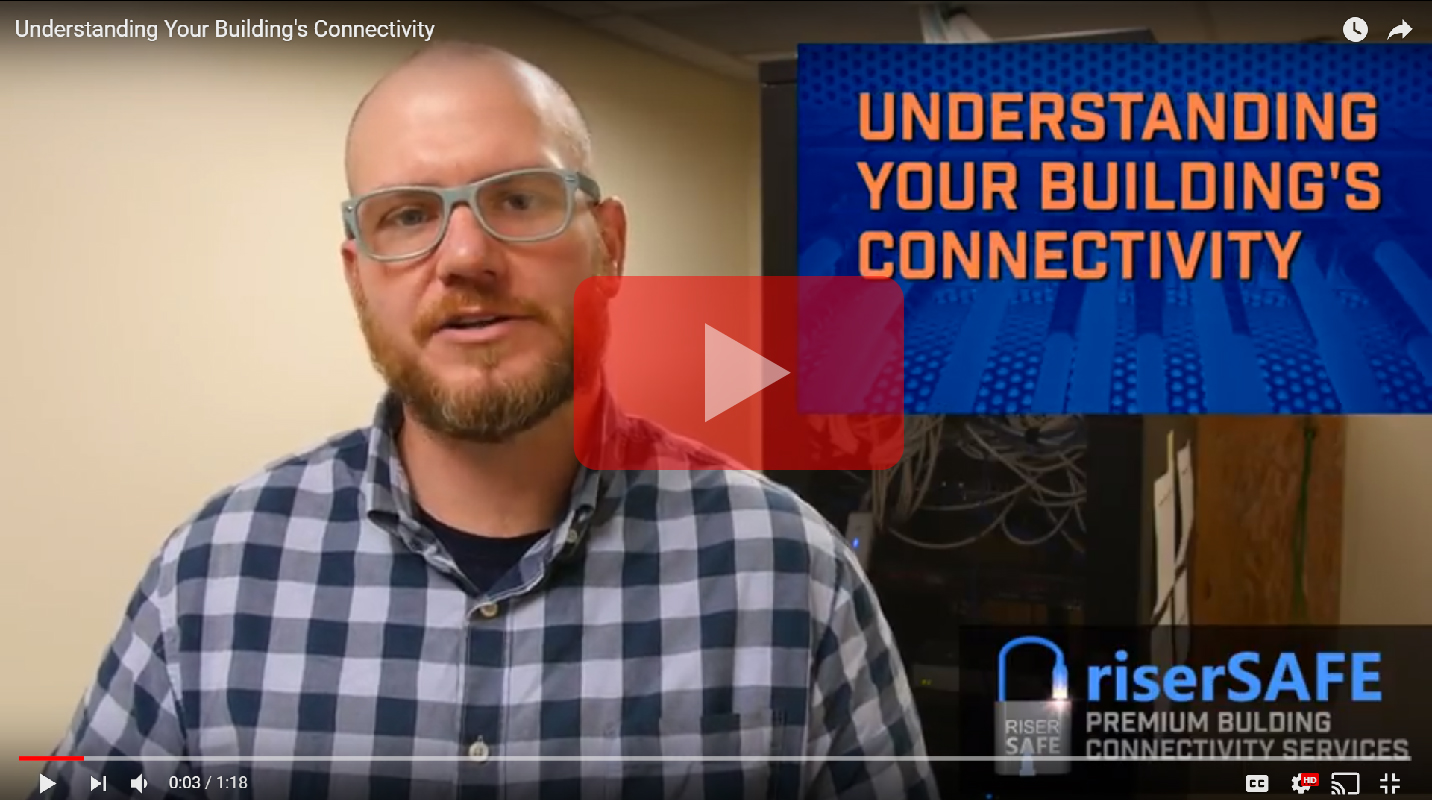 Understanding the Carriers in Your Building
Ensure your buildings are providing your tenants with the most reliable services available today.
Watch the Video