---
What Tech Ready Building Means to Building Owners—Tenant Tech Boosts Leasing
Why Being "Tech Ready" Is Paramount Today
---
Connectivity has replaced parking in prospective tenant's top-3 CRE office space priorities. Studies show tenant tech needs are driving them to seek and sign longer leases with buildings capable of meeting those needs: high-level connectivity, redundancy, certifications, infrastructure management, tenant tech assistance, Internet of Things devices, and smart building technology.
Connectivity and tenant tech focus are becoming that key differentiator in a competitive environment. And buildings with dedicated support for tenant tech needs are major market attractions. Cloud services, VoIP phones, BYoD policies and a rapidly expanding Internet of Things are at the center of everyday business operations today. While smart buildings traditionally offered benefits to building management, they provided less incentive to prospective tenants.
Enter Tech Ready Buildings: The Next Big Step for Commercial Real Estate Tech Ready Buildings are ordinary buildings with a powerful advantage: a dedicated, professional partner to manage the building's ICT infrastructure and the vendors installing that infrastructure–all documented and executed with greater efficiency, timeliness, cost-effectiveness and adherence to codes and standards. CRE properties become Tech Ready simply by selecting a Tech Ready service provider.
Contact Us Today
Find Out How We Can Make Your Building A Tech-Ready Building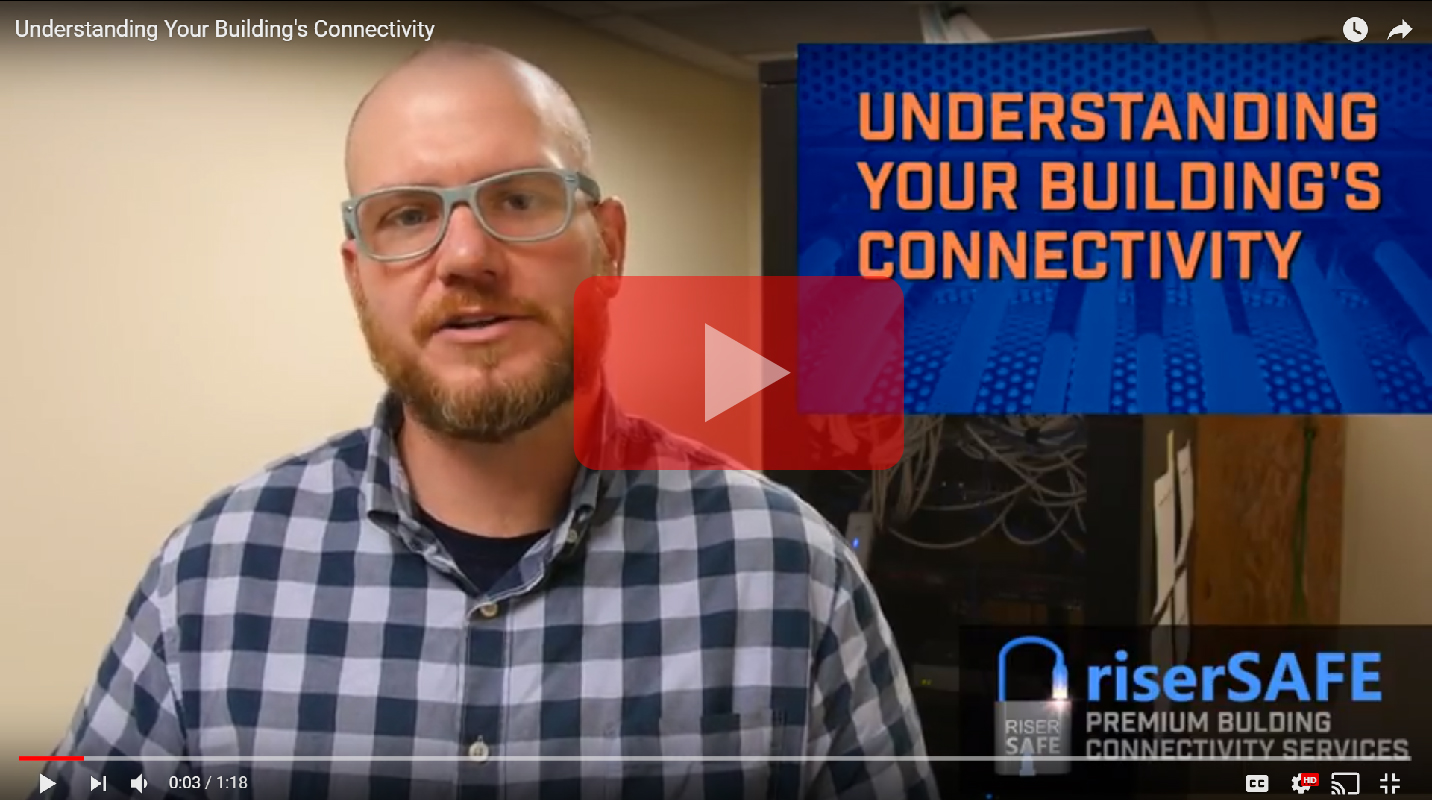 Understanding the Carriers in Your Building
Ensure your buildings are providing your tenants with the most reliable services available today.
Watch the Video