---
Tech Ready Buildings Manage Wiring Closets to Protect Tenant Tech & Connectivity
riserSAFE Can Solve Your Building's Connectivity Issues
---
A CRE building's most precious asset today is the ICT infrastructure supporting tenant tech and connectivity. Controlling access to that critical infrastructure is essential for the safety of every tenant's business operations.
Details for the nature, purpose, actions performed and wiring closets accessed–all need to be documented for each new contractor working in these spaces. CEO of Concert Technologies and Tech-Ready innovator Dennis Mazaris, along with his daughter Jeanna Mazaris, talk about the benefits of having a Tech Ready Building service provider to manage all the ICT infrastructure tenants depend on. This excerpt is part of his Tech Ready Buildings presentation at the BICSI Winter Conference 2020.
It is nearly impossible for CRE building management to document all the activities involving ICT infrastructure and access to building riser systems. And keeping that information digitally available for easy access rarely happens.
Enter Tech Ready Buildings: The Next Big Step for Commercial Real Estate
Tech Ready Buildings are ordinary buildings with a powerful advantage: a dedicated, professional partner to manage the building's ICT infrastructure and the vendors installing that infrastructure–all documented and executed with greater efficiency, timeliness, cost-effectiveness and adherence to codes and standards. CRE properties become Tech Ready, simply by selecting a Tech Ready service provider.
Contact Us Today
Find Out How We Can Make Your Building A Tech-Ready Building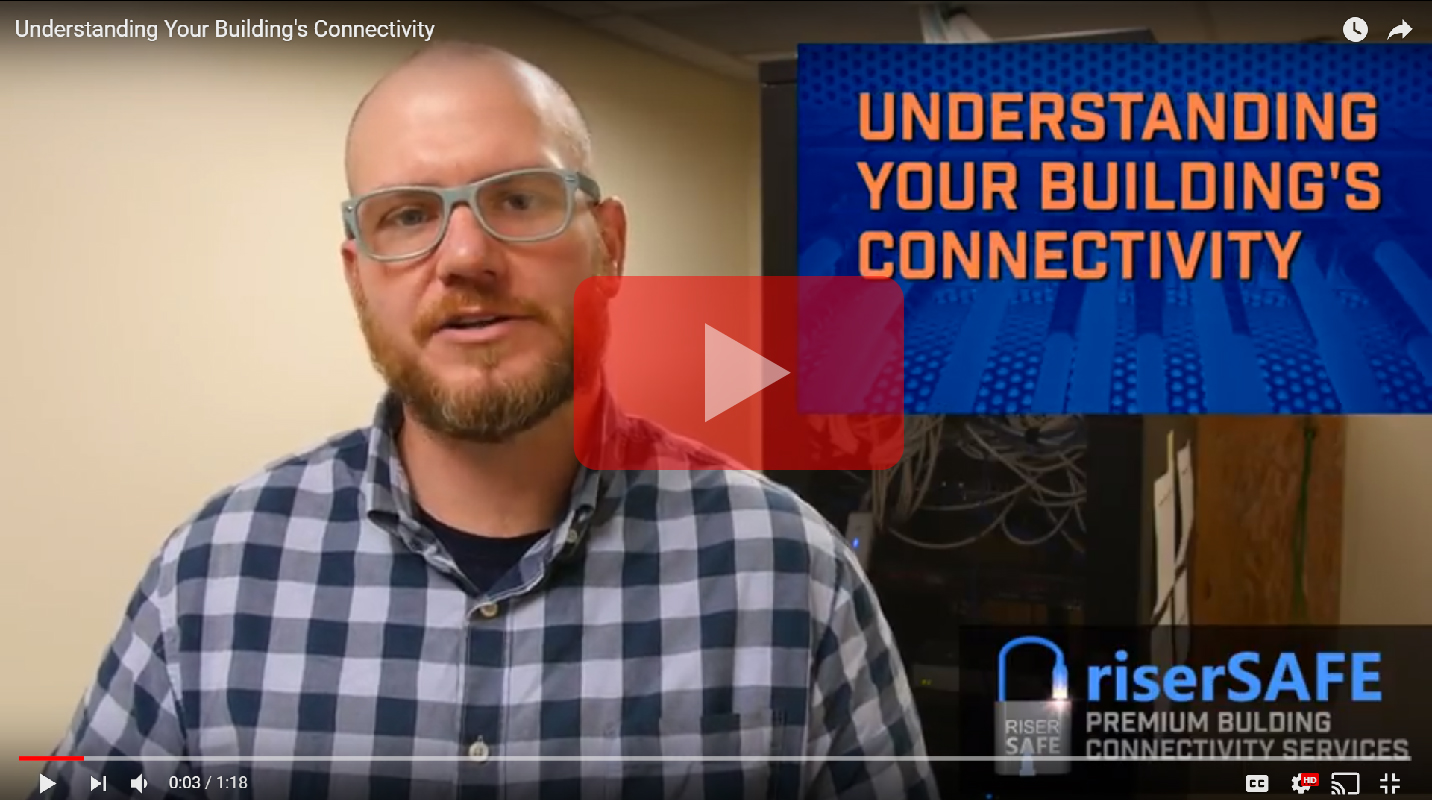 Understanding the Carriers in Your Building
Ensure your buildings are providing your tenants with the most reliable services available today.
Watch the Video