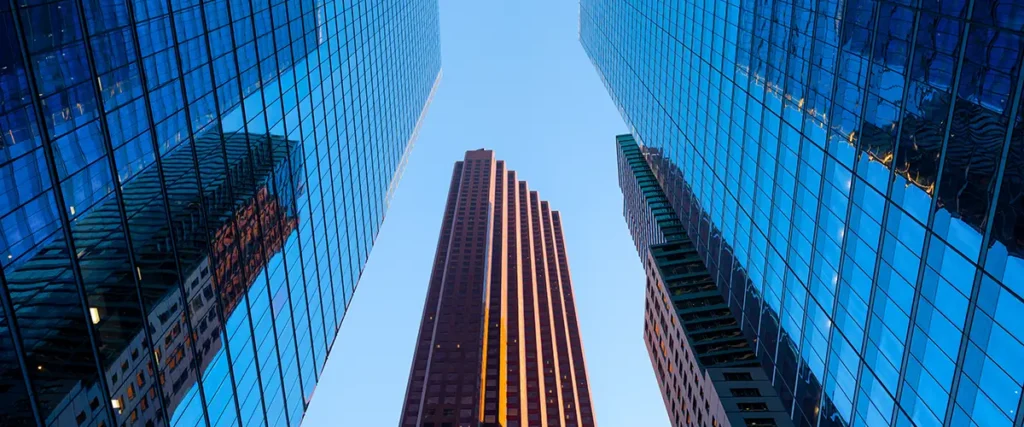 5 Reasons You Need A Riser Management Company
With technicians and property management struggling with issues revolving around riser management, there is an innate need in the CRE industry for a riser management service. We listed five of the most common reasons why you should consider a riser management company.
In today's fast-paced and technology-driven world, staying ahead of the curve is essential for businesses seeking to provide an exceptional tenant experience. Commercial real estate buildings play a crucial role in this endeavor, as they serve as the physical framework for countless organizations and their operations. Embracing and regularly updating technology within these buildings is no longer a luxury but a necessity. From advanced security systems to smart building automation and personalized digital amenities, the importance of integrating cutting-edge technology cannot be overstated. By doing so, commercial real estate owners and managers can enhance tenant satisfaction, improve operational efficiency, and create a truly connected and tech-ready building environment that meets the evolving needs of businesses and individuals alike.
As technology advances, Commercial Real Estate (CRE) companies need to be proactive in managing the telecommunications infrastructure of their buildings. Infrastructure management, also known as riser management, is essential for providing quality services and meeting the expectations of tenants and customers.
Here are the top 5 reasons why CRE companies need riser management.
The number one priority for property managers is always the tenant and offering premium riser management services in the building enhances the tenant experience in various ways. First and foremost, riser management ensures your building can maintain safe and reliable connectivity for your tenants and the riser management company also serves as a one-stop shop for you and your tenants, servicing all telecom needs, from the demarc, to the common areas, risers, and even in-office connectivity support. Rather than calling numerous vendors for every little thing, both the tenant and property management company have access to a single point of contact for all of their telecom, smart building, and technology requirements.
Connectivity has become an indispensable aspect of conducting business in commercial real estate buildings, as tenants heavily rely on it to ensure smooth operations and maintain productivity. With a strong and reliable internet connection, businesses can seamlessly access cloud-based applications, collaborate with remote teams, conduct video conferences, and manage critical data in real-time. Additionally, connectivity enables tenants to leverage advanced technologies like Internet of Things (IoT) devices, smart building systems, and automation tools, allowing for efficient resource management, energy conservation, and enhanced security. In today's digital age, the ability to stay connected and leverage technology within commercial real estate buildings is paramount for businesses to thrive and remain competitive.
Riser management companies act as an in-office partner for tenants who may not have a dedicated technology management department. Often acting as consultants, and typically cheaper and quicker than most service providers as the actual technology partner, riser management companies are extremely useful to tech-forward tenants looking to implement new solutions.
You may be thinking, "What if a tenant ONLY wants to work with their provider?" Good news, they can help with that too. Typically, riser management companies work with all major providers to resolve problems quickly and efficiently.
The seamless integration of technology in commercial real estate buildings heavily relies on the presence of robust and reliable connectivity. The building's infrastructure forms the backbone for various tech-enabled features, such as high-speed internet access, cloud-based applications, IoT devices, and communication systems. With an advanced telecom infrastructure in place, businesses can leverage cutting-edge technologies to optimize operations, enhance tenant experiences, and foster innovation within the commercial real estate ecosystem.
Tech Ready Buildings actively promote the integration of new digital technologies and leverage ongoing connectivity automation to enhance building performance and occupant experience, making the building smarter today than it was yesterday. The commercial real estate (CRE) industry has witnessed a significant reliance on connectivity for the latest technology-based features and amenities. According to a report by Memoori in Q2 2023, there were 1.5 billion installed IoT devices worldwide in commercial buildings accounting for approximately 11.8% of all connected devices. This number is projected to reach 3.25 billion installed IoT devices by 2028. These statistics highlight the growing importance of connectivity in shaping the future of CRE and its impact on building functionality and occupant satisfaction. Many of the newest technology-based features and amenities in the CRE industry are 100% dependent on connectivity. Features such as WI-FI in ALL areas, including elevators, parking garages, outdoor spaces, as well as various automation systems, like smart power metering, help set your properties apart, but also require constant, reliable connectivity from your building's network. As more and more amenities of today's buildings become reliant on network connectivity, it's imperative that your building's backbone can handle this increase and sustain this increased bandwidth long term.
So how does riser management play into this? Without proper maintenance and infrastructure documentation, the cabling backbone of your building can become outdated and inefficient. A riser management company provides ongoing support and maintenance for your riser system, ensuring that your riser system is up-to-date and functioning properly. This avoids the need for massive overhauls, when you finally push your network past the breaking point.
3. Secure and Reliable Network
Reliability and security go hand in hand. Neglecting your riser system can result in costly repairs that could have been avoided. Damages to the cabling system can be expensive to repair and can even require replacement of entire systems. Poorly maintained cabling can also create safety hazards and overrun core holes and leave riser closets with a mess of unorganized cables. A riser management company performs regular cleanup, monitors access to the riser system, and actively documents the moves, adds and changes to the building's infrastructure. This helps avoid problems like drilling more core holes, damaging existing cables, service outages, or having no clue why a vendor accessed your riser closet and what they did while they were in there. Your riser management partner will actively manage every interaction within your riser system, escort vendors to and from the riser system, document the work they perform, and upload it to your user portal, so you can have it on hand at a moment's notice. This provides you, technicians, and building engineers with the most up to date information to assist with the planning of any future work within your building.
4. Building Wide Structured Cabling Management
A riser management company ensures that your cabling is done correctly and safely, providing quality assurance and professional installation for your cabling needs. Whether it's vertical cabling in the riser, horizontal cabling to your tenant's suites, or any other telecom need in your common spaces, a proven riser management company will make sure it's done correctly and efficiently. Experienced riser management companies have robust expertise not only in maintaining riser systems, but also in all your structured cabling and telecom needs. They can help you maintain reliable, efficient, and cost-effective cabling backbone for your building.
5. Standardization of Your Building Infrastructure
One thing that we have found through our years of telecom experience is that standardized processes and documentation regarding building infrastructure are rarely implemented in CRE properties. This is what motivated us to create the riserSAFE® program. Everything listed above is dependent upon the idea that your building's infrastructure processes NEED to be standardized and actively maintained. The pinnacle of our program is standardizing, documenting, and blueprinting your building infrastructure, for the purpose of making it easier, more efficient, and less costly for you, your tenants, and your telecom vendors. By providing all this information to you through an easily accessible portal, you avoid redundant tasks like:
Eliminating the need for a technician to do a site survey EVERYTIME they enter the property. We do a comprehensive initial site survey and update it as needed. You retain constant access to this information through the user portal.
Reducing the costs and frustration associated with managing multiple vendors (COI's, appointment coordination, escorts, tenant engagement, etc).
Removing inconsistencies in product quality and service. Ensure the telecom work performed on your property is held to a higher standard, for you and your tenants.
After years and years of seeing technicians and property management struggle with these issues, we saw an innate need in the CRE industry for a riser management service such as riserSAFE®. By auditing and documenting your building's infrastructure, you gain invaluable insight into your building's network and its capabilities. This paves the way for executing new technology and future upgrades, catapulting your building above the competition.
The first step in transitioning your building to a Tech Ready Building is ensuring your infrastructure is up to the task. With @riserSAFE®, we can make it happen.
Find Out How We Can Make Your Building A Tech-Ready Building
More From Our Resource Library